Custom Framing vs. Mass Produced
You are shopping at the local furniture or big box store and see that picture you've been looking for but the mat is the wrong color…or the frame is the wrong style…or there is too much matting and it won't fit in the space you want to fill. Whatever the problem may be can be solved by purchasing your art unframed and coming to us for a custom finish. We can help you locate and purchase art too, sometimes at a discount the general public can't always find. know how not found in the big chain stores. 
If you are wise and have chosen sentimental art you won't tire of looking at what is hanging on your walls. So if you make changes to your home know Beveled Edge Framing can help you make changes to your existing art. Artwork is an investment and it's much less expensive to switch out matting or replace a frame to keep up with your style and decor changes.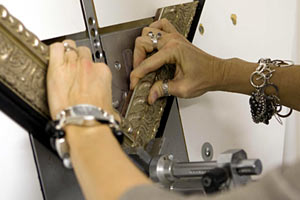 Beveled Edge Framing
80 West Center St
Springville, UT, 84663
801-491-8995